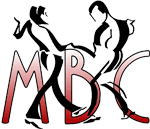 Our events are licensed through American Bop Association
---
---
Receive an E-Mail notification when this page changes with the free services of ChangeNotes.com. Click here ⇒ Watch this page
---
Dancing On Stage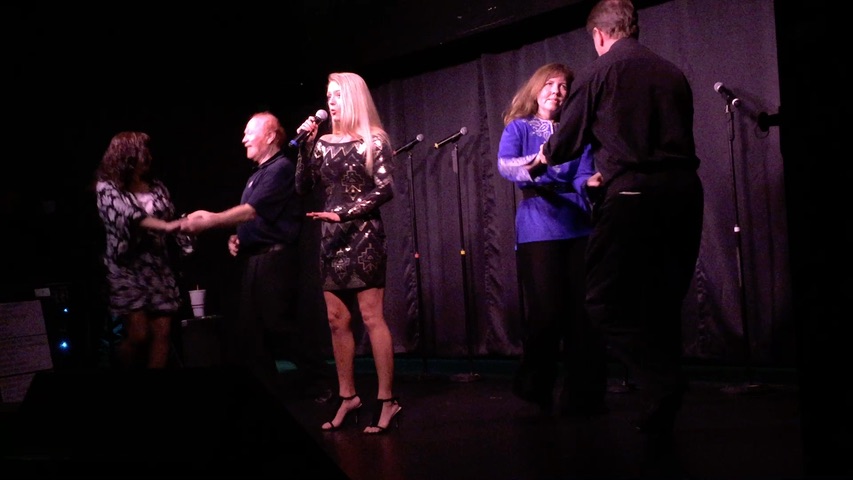 Don and Jennifer Ewell and Paul and Judy Gross joined Alexis Richards, Jimmy and Elaine Doycheff's grandaughter, on stage. Both couples were awesome as they danced to "Why Do Fools Fall in Love" while Alexis was singing.

Valentine Party on February 8th, 2017, we gathered together for pizza and strawberry cream cake. There were door prizes, food and best of all, fun dancing. There are 70 pictures
---
315 is Closed! – North of Olentangy Sreet (AKA Powell Rd or Route 750)
SR 315 South of SR 750 is open south of Powell Rd. You can exit at 270 and go north to Powell Rd, then turn left to get to the Mid-Ohio Boogie Club!
SR 315 North of SR 750 (AKA Powell Road or Olentangy Sreet), between SR 750 and Retreat Lane, will be closed to through traffic for 3½ months for construction of the stabilization walls. – Expected completion: Monday, May 8, weather permitting.
You can use 23 North to Powell Road, turn left and head West to the dance. Or, you can take Sawmill Road North to Powell Rd, turn right and head East to the dance.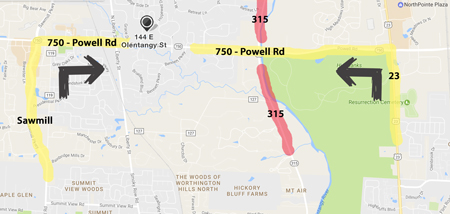 DJ Throwdown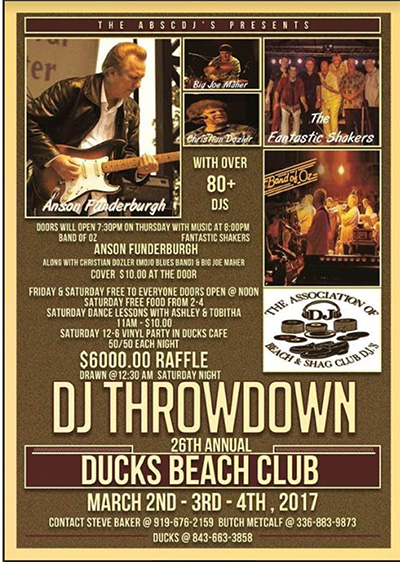 Dancing on Wednesday nights
There will always be FREE bottled water on Wednesday nights at the Mid-Ohio Boogie Club!
There is a beautiful dance floor!
Admission is $5 for Members - $8 for non-members!
If you have any questions, send me an email: Georgia
---
Maps to our dances